Interscience JumboMix 3500 P CC
3500 mL lab blender Essential features
Pusat Alat Laboratorium menghadirkan  Blender Laboratorium Stomacher Interscience JumboMix 3500 P CC dengan sistem dayung yang dipantenkan dan dapat disesuaikan untuk sampel apapun.
Interscience JumboMix 3500 P CC efisien memadukan jenis sampel, sampai 400 g, untuk ekstraksi bakteri yang optimal. Itu dilengkapi dengan sistem dipatenkan dayung disesuaikan untuk menyesuaikan diri dengan sampel apa pun. Ini juga bagus untuk pengumpulan sampel. Layar multifungsi memungkinkan kontrol yang mudah terhadap parameter blending.
Fitur Interscience JumboMix 3500 P CC
Optimal blending volume: 200 – 3750 mL
Variable speed: 1.5 – 3 – 4.5 – 6 strokes / second
Variable blending time: 1 second – 1 hour or ∞ / count-down
Click & Clean click-on paddles
Maximum capacity up to 3750 mL!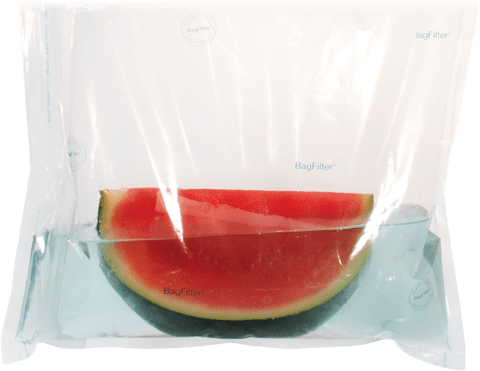 Cocok untuk volume apa pun dari 200 mL hingga 3500 mL, JumboMix memadukan, dalam 30 hingga 60 detik, semua jenis sampel hingga 375 g. Ini kompatibel dengan 2000 dan 3500 mL kantong.
Optimal bacterial extraction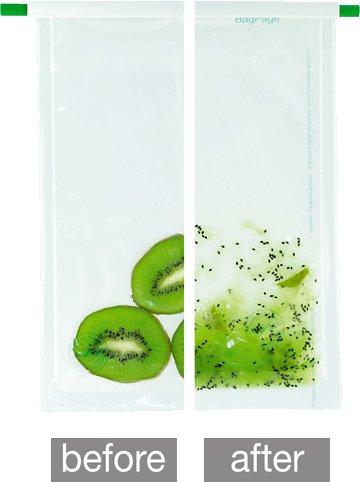 Gerakan perihttps://www.interscience.com/IMG/png/extraction_bacterienne_avant_apres_en.pngstaltik dari dayung memungkinkan ekstraksi bakteri yang optimal selama pencampuran, tanpa risiko kontaminasi silang. Dalam 30 detik, sampel siap dianalisis.
Adjustable blending power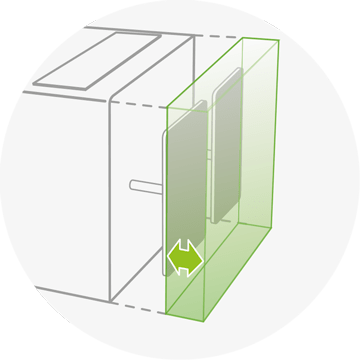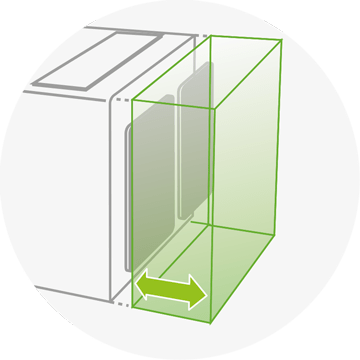 Kekuatan pencampuran yang dapat disesuaikan memungkinkan pencampuran semua jenis sampel. Ini kuat, dengan tekanan hingga 22,6 kg: bahkan sampel yang paling sulit tidak akan menolak (misalnya: makanan hewan, kacang-kacangan, pil, biji-bijian).
Sample pooling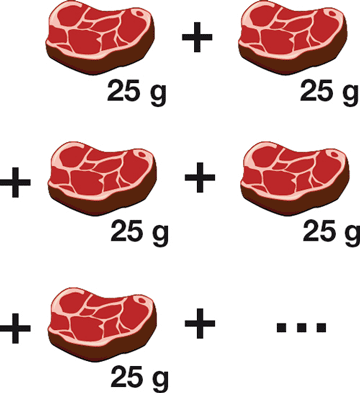 sangat ideal untuk sampel pooling. Kapasitas besar ruang pencampur memungkinkan pengelompokan sampel hingga 400 g untuk sensitivitas analitik yang lebih baik. Sebagai contoh: 5 sampel 25 g diencerkan sampai 1/10 th dalam kantong yang sama.
Click & Clean
memungkinkan pembersihan lengkap unit. Sistem yang dipatenkan ini memungkinkan Anda mengklik dan mematikan dayung dalam satu detik untuk mengakses seluruh ruang pencampuran.
Great ergonomics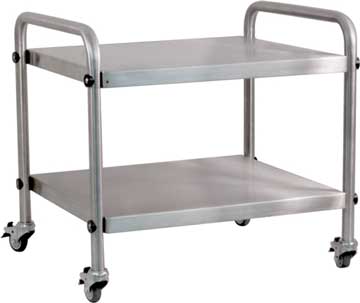 The JumboStand keranjang (opsional) meningkatkan ergonomi dari workstation dengan menempatkan JumboMix pada ketinggian yang sesuai. Dan itu menyisakan lebih banyak ruang di bangku cadangan!
Application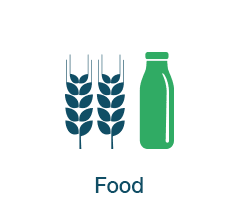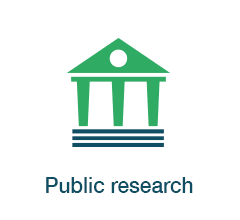 The JumboMix sangat bagus untuk sampel pooling, dalam susu formula bayi, coklat, daging cincang … Hal ini berguna untuk E. coli O157: H7 pengujian, Trichinella (model WarmMix), S almonella spp , parasit Cryptosporidium dan Giardia … The JumboMix terutama dirancang untuk analisis makanan dan penelitian publik.
Source Pages: www.interscience.com
PT. Sains Steelindo Prima